In This Issue:

Remembering John Harvey Gray




NEW: Our Book "Hand To Hand" Now with a Kindle Edition! Buy It Today at Amazon.com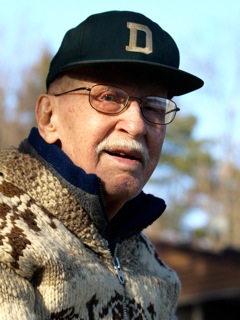 "I became convinced that there were energy forces and types of communication that existed that had not yet been explored by Western science and I vowed to devote my life to peaceful means."

John Harvey Gray

Remembering John Harvey Gray
April 10, 1917 to January 12, 2011

Today marks the first year anniversary of the passing into spirit of our beloved Reiki Master Teacher and friend, John Harvey Gray. Although his physical journey in this lifetime has ended, his life work continues to be honored and carried on by the hands of many thousands of Reiki practitioners and students. John Harvey Gray continues to be a great source of inspiration and learning for Reiki students at the John Harvey Gray Center for Reiki Healing in Jaffrey, New Hampshire.

John's devotion to healing had its birth while serving on a battleship as an Army Air Force Captain in World War II in the Pacific Theater. John experienced a remakable spiritual awakening when he came very close to death during the Battle of Leyte. He said (I) "became convinced that there were energy forces and types of communication that existed that had not yet been explored by Western science and I vowed to devote my life to peaceful means." He commenced on a path less traveled ... studying about spirituality and its connection to healing. Trained in Reiki by Mrs. Hawayo Takata, John went on to teach Reiki in 48 of the 50 US states and established Reiki in New England. Until the time of his passing, John Harvey Gray was the longest-practicing Reiki Master Teacher in the West. John taught Reiki well into his nineties.

John Harvey Gray's reputation far exceeded the boundaries of New England. People would come from all corners of the world to meet him and learn from him. One of his students said, "I was overwhelmed by his presence, and honored to be learning by his side." It was only by accident, it was while talking to a friend on the phone that this student learned about John Harvey Gray having scheduled a Reiki I course in a town nearby in Maryland. Since that first Reiki course near her home, and a second one as well, she flew to New Hampshire for six weekends over a six-month period, to become a Reiki Master. John Harvey Gray inspired all of those who met him to be of service to others.

John Harvey Gray was a very down to earth man with a great sense of humor. He was a loving husband, father and grandfather. John enjoyed having a very active life. He and wife, Lourdes, shared many wonderful years while living at their lakeside home in New Hampshire. Loving the outdoors, John was an avid kayaker, boater, and hiker. For a seasonal pastime, caring for his postage-stamp-sized vegetable gardens was a singular pleasure for him. He loved sharing walks with his wife, Lourdes, and yellow lab Mickie, on the trails close to Mount Monadnock. John was also a gifted pianist, and enjoyed reading many a good book. As a very spiritual man, John Harvey Gray regularly spent many hours a day in meditation and helping others.

Throughout 2011, the John Harvey Gray Center for Reiki Healing has held a number of events in celebration of the life of John Harvey Gray. The next scheduled event will take place on Sunday, April 15, 2012. The Memorial Service for John Harvey Gray will be held at the John Harvey Gray Center for Reiki Healing, located at 9 Blake Street, Jaffrey, New Hamphire, 03452, from 1:00 p.m. to 5:00 p.m. Refreshments will be provided after a slide show presentation by Dr. Lourdes Gray following the service. The Memorial Service and the presentation are open to the public. Please RSVP.


Learn More About John Harvey Gray ...

Visit our Facebook Page and view the new photo album of John Harvey Gray.
Copyright Disclosure

The information, photos and images within this newsletter and learnreiki.org are the copyrighted and trademarked property of the John Harvey Gray Center for Reiki Healing, the Usui-Gray Integrated Reiki System, Inc., and others. No reproduction of this information, photos or images may be produced in any manner without first obtaining written permission from learnreiki.org. Brief quotations of the aforementioned are permitted as long as credit is given to learnreiki.org for being the source of this material. If you wish to use some of learnreiki.org's information, photos or images on your website, please follow these instructions: 1.) First, write a brief summary on your website describing the information, photos or images you wish to use from learnreiki.org. 2.) Next, create a link from your website to the information, photos or images on learnreiki.org to which you wish to link. Learnreiki.org maintains a newsletter archive. There, you will find copies of all our previous newsletters. Please feel free to browse. Thank you.

Disclaimer

The material and techniques presented on learnreiki.org are for the Reiki student's learning purposes only. In no way it is to be considered medical advice. Reiki is not a substitute for medical care. If you or your pet have a health related condition, and would like to use Reiki, first consult a licensed medical practitioner or licensed veterinarian, whichever the case may be, and follow the advice of your licensed medical professional in regards to the administration of Reiki for your particular health condition.